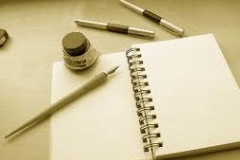 Objective
The primary goal of UHC Forward is to explore key issues and policy debates related to universal health coverage and exchange ideas with others.
Scope
The UHC Forward Editorial Guidelines apply to all of our content whoever creates or makes it and wherever and however it is received. UHC Forward has established these standards expected of individuals making or presenting output. UHC Forward will help anyone, in-house or independent, to deal with difficult editorial issues, meet the expectations of the target audience, and produce distinctive and challenging content to the highest ethical and editorial standards.
These Guidelines are published, available to the public, and used in case any issues arise. Any proposal to step outside the Editorial Guidelines must be editorially justified. It must be discussed and agreed in advance with our editorial staff. For more information contact Nkem Wellington at [email protected].
Editorial Purpose
UHC Forward is committed to achieving the highest standards of accuracy and impartiality and strive to avoid knowingly and materially misleading our readers. As appropriate, UHC Forward's output will be well sourced, based on sound judgement, and presented in clear, precise language. We will strive to be honest and open about what we don't know and avoid unfounded speculation. We will reflect a breadth and diversity of opinions so that no significant strand of thought is knowingly un-reflected or under-represented.
Our output will be based on fairness, openness, honesty and straight dealing. Contributors and audiences will be treated with respect.
We will be transparent about the nature and provenance of the content we offer online. Where appropriate, we will identify who has created it and will use labeling to help online users make informed decisions.
Use of the UHC Forward Logo
All individuals who use the UHC Forward logo should adhere to the below brand guidelines:
Any UHC logo should contain links back to the UHC Forward website. If this cannot be done, the link should be as close as possible to the logo.
Content syndication
All material syndicated to third parties is offered on a fair, reasonable and non-discriminatory basis unless specific circumstances justify differences. All content should be linked back to the UHC Forward website.
Comments
Our policy is not to edit unacceptable blog comments to make them acceptable; if the comments contain vulgarity, obscenity, offensive personal attacks, or are incoherent, moderators are advised to remove them.
We try to encourage commenters to use their real names, and will not pick up reader comments for use in news articles without verifying their identity. On rare occasions, pseudonymous quotations by commenters may be used to indicate the tone of web reaction to a major news development or situation, but all such quotations are inherently anonymous and therefore subject to the rules governing anonymity in news articles — i.e. no pejorative remarks, no unverifiable assertions of fact or motives, etc.
If you have questions regarding the above UHC Forward Editorial Guidelines contact Nkem Wellington at [email protected].